Fun Stuff and Neat Pics
List of movies with chainmail in them. This is a list compiled by our head chainmailler, with images from the movies. Radically Trimmed Down

Some good things we've learned over our mailleing career.
This is a page full of wonderful pictures of our chainmail in action, all the pictures are clickable to bring you to the full version. We will continue to add new pictures to this page as we take them. I can't promise FREQUENT updates, it's all based on the availability of willing models and the quantity of free time I have. These pictures will also be in no particular order, so click away at whatever looks nice! Have fun and feel free to come back to see the updates!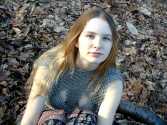 Some fabulous pics of Angel in a chainmail bra, bishop's mantle, necklaces, and a belled belt.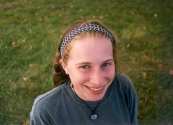 One of our favorite models (and friends) Natalie, 1st pic (headband) and 3rd pic (byzantine necklace). Dave is 2nd pic (vest).
Laurie and Zack show that chainmail always gets the royal treatment (beaded bra and open skirt).
| | | |
| --- | --- | --- |
| Kate just being beautiful... | Kate shows her softer side... | Lisa carrying Angel, as a proper Amazon should... |
| | | | |
| --- | --- | --- | --- |
| Robyn shows what she's made of.... | Picture showing how small we can make our mail. ((Post note: since this, we've gone smaller)) | One of my aunts showing off my first shirt... | Colleen modeling the "swishy" properties of chainmail... |
---


--Main Page--
|Bracelets |Necklaces |Headdresses |Armor |Women's Wear |Earrings |Rings |Bracers |Shackles |
|Juggling |Dress |Fun Stuff |Miscellaneous |Beads |Weaves |Wire |Clasps |
--Contact and Ordering Information--

All Material Copyright 2000-2003 Knotwork Links Chainmailİ
Pages Last Updated on 3/14/03 - Updates